Posts for: December, 2017
By Heitke & Vu LTD
December 21, 2017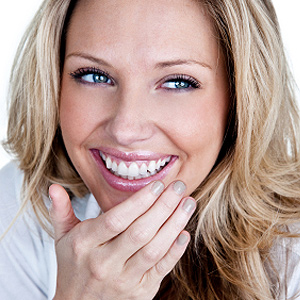 We now have an amazing repertoire in dentistry to restore the look and function of damaged or missing teeth. From tooth-colored crowns to life-like dental implants, we can turn an embarrassing smile into one you're confident to show the world.
But what if your teeth are visually unappealing but structurally sound? Perhaps they're slightly irregular or discolored — do you still need the "heavy artillery" in our arsenal of restoration options?
Not at all — dental veneers that provide amazing aesthetic results with minimal tooth preparation may be an appropriate restoration choice for you. As the name implies, veneers are a thin layer of dental material (usually porcelain) that's permanently bonded to the outside of a tooth. Veneers can be shaped to resemble natural teeth — especially effective for changing the appearance of small or slightly misshapen teeth — and can be customized to match an individual patient's tooth color.
Veneered teeth require very little preparation compared to other restorations; still, most veneer applications do require some permanent enamel removal so that the applied veneers appear natural. In recent years, however, changes in veneer design and materials have made it possible for some patients to receive veneers without some tooth prep.
If taken care of properly, veneers can last anywhere from seven to twenty years (in some cases, more). While their material composition and the bonding process can withstand normal biting forces, wearers need to keep in mind porcelain is a form of glass — excessive twisting or pressures from excessive grinding habits could cause them to shatter.
And because veneers are made of an inert, non-living material, they can't adapt to any changes that may occur biologically to your teeth and gums and may need to be updated at some point in the future. The good news is that a loosened veneer can often be repaired.
If you'd like to know if you're a good candidate for this cost-effective, minimally invasive option, visit us for an examination. Balancing all the factors, porcelain veneers just may be your answer to achieving a better smile.
If you would like more information on porcelain veneers, please contact us or schedule an appointment for a consultation. You can also learn more about this topic by reading the Dear Doctor magazine article "Porcelain Veneers."
By Heitke & Vu LTD
December 06, 2017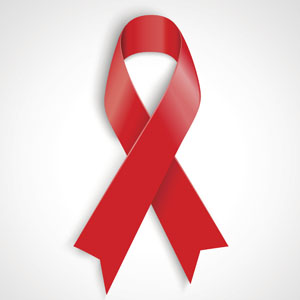 We've come a long way since the early 1980s when we first identified the HIV virus. Although approximately 35 million people worldwide (including a million Americans) now have the virus, many are living relatively long and normal lives thanks to advanced antiretroviral drugs.
Still, HIV patients must remain vigilant about their health, especially their oral health.  In fact, problems with the teeth, gums and other oral structures could be a sign the virus has or is moving into the full disease stage, acquired immunodeficiency syndrome (AIDS). That's why you or a loved one with the virus should maintain regular dental checkups or see your dentist when you notice any oral abnormalities.
One of the most common conditions among HIV-positive patients is a fungal infection called candidiasis (or "thrush"). It may appear first as deep cracks at the corners of the mouth and then appear on the tongue and roof of the mouth as red lesions. The infection may also cause creamy, white patches that leave a reddened or bleeding surface when wiped.
HIV-positive patients may also suffer from reduced salivary flow. Because saliva helps neutralize excess mouth acid after we eat as well as limit bacterial growth, its absence significantly increases the risk of dental disease. One of the most prominent for HIV-positive patients is periodontal (gum) disease, a bacterial infection normally caused by dental plaque.
While gum disease is prevalent among people in general, one particular form is of grave concern to HIV-positive patients. Necrotizing ulcerative periodontitis (NUP) is characterized by spontaneous gum bleeding, ulcerations and a foul odor. The disease itself can cause loosening and eventually loss of teeth, but it's also notable as a sign of a patient's deteriorating immune system. The patient should not only undergo dental treatment (including antibiotics), but also see their primary care physician for updates in treating and managing their overall symptoms.
Above all, HIV-positive patients must be extra diligent about oral hygiene, including daily brushing and flossing. Your dentist may also recommend other measures like saliva stimulators or chlorhexidine mouthrinses to reduce the growth of disease-causing bacteria. Together, you should be able to reduce the effects of HIV-induced teeth and gum problems for a healthier mouth and better quality of life.
If you would like more information on oral care for HIV-AIDS patients, please contact us or schedule an appointment for a consultation. You can also learn more about this topic by reading the Dear Doctor magazine article "HIV-AIDS & Oral Health."