Posts for: March, 2015
By Heitke & Vu LTD
March 17, 2015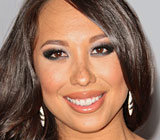 If you've ever watched Dancing with the Stars on television, you've no doubt noticed the vivacious and talented Cheryl Burke, whose ballroom dance moves are as captivating as her bright smile. In fact, Cheryl considers her smile to be one of her most important assets as a professional dancer.
"As a performer, you're basically smiling the whole time," Cheryl told Dear Doctor magazine recently in an exclusive interview. "It's just really important to take care of your teeth and have a great smile."
Cheryl is very conscientious about caring for her smile, but that wasn't always the case. In the Dear Doctor interview, Cheryl revealed that her teeth suffered from ineffective oral hygiene when she was younger. "I definitely had my share of cavities," Cheryl recalled, adding that she believed this was her own fault. "I didn't use floss," She explained. "I think when you do floss frequently, it helps to reduce the chances of getting cavities. It took me a while to figure it out."
Once Cheryl did figure it out, she was able to make cavities a thing of the past. But in order to make sure the effects of her prior tooth decay did not mar her lovely smile, she made sure her dentist — who is also her stepdad! — gave her tooth-colored fillings that could not be distinguished from the surface of a natural tooth. "It's important for me," Cheryl said.
Lots of dental patients feel the same way, even if they don't spend time in front of television cameras. That's why the dental profession has developed tooth-like materials such as composite resins and porcelains that mimic natural tooth material exactly. These materials are also suitable for children's teeth and can incorporate fluoride to reduce tooth decay. It's even possible to replace old silver-colored fillings with these newer dental materials.
If you would like to learn more about tooth-colored fillings, please contact us to schedule an appointment for a consultation. To read Dear Doctor's entire interview with Cheryl Burke, please see "Cheryl Burke." Dear Doctor also has more on "The Natural Beauty of Tooth-Colored Fillings."
By Heitke & Vu LTD
March 06, 2015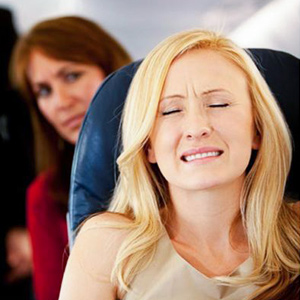 Among the "to-do" items on your pre-dive checklist like "Pack wetsuit" or "Fill scuba tanks," be sure to add one other: "Check my dental health status."
While that may seem like an odd concern, the changes in atmospheric pressure you encounter while diving (or flying, for that matter) could amplify oral sensitivity and intensify pain if you have pre-existing teeth or jaw problems.
The reason for this is the effect of basic physics on the body. All anatomical structures, including organs, bones and muscles, equalize external pressures the body encounters. We don't notice this at normal atmospheric pressure, but when we encounter an extreme — either lower pressure during air flight or higher pressure during a scuba dive — we may feel the effects of the pressure on any structure with a rigid-walled surface filled with either air or fluid. These structures can't equalize the pressure as fast as other areas, resulting in pain or discomfort. This is known medically as "barotrauma," or more commonly as a "squeeze."
One structure in particular could have an effect on your upper teeth and jaws: the sinus cavities of the skull, particularly the maxillary sinuses just below the eyes. Their lower walls are right next to the back teeth of the upper jaw and, more importantly, share the same nerve pathways. It's quite possible, then, for pain from one area to be felt in the other, commonly known as "referred pain." A toothache could then be felt in the sinus region, and vice-versa.
During a squeeze, then, pain levels from existing problems in the teeth and jaws that were previously tolerable (or even unnoticed) may well become amplified as the pressure from the sinus cavity impinges upon the jaw. That dull toothache you've been having may suddenly become excruciating at 30,000 feet — or 30 meters under the surface.
That's why it's important to see us if you've experienced any signs of tooth decay, gum disease or TMD, including pain, before your next dive or air flight. And, if you encounter any significant pain while flying or diving, be sure you consult with us as soon as possible when you return. Taking action now could help you avoid a miserable, and potentially dangerous, flying or diving experience in the future.
If you would like more information on pressure changes and dental health, please contact us or schedule an appointment for a consultation. You can also learn more about this topic by reading the Dear Doctor magazine article "Pressure Changes can Cause Tooth and Sinus Pain."