Posts for: January, 2015
By Heitke & Vu LTD
January 28, 2015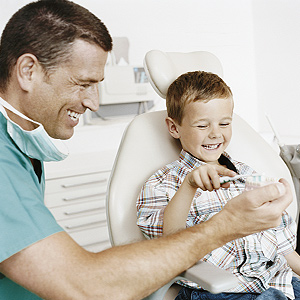 While the prevention and treatment of tooth decay has improved dramatically over the last half century, it continues to be a major health issue, especially for children. One in four children 5 and younger will develop some form of the disease.
Although tooth decay in children stems from the same causes as in adults — the presence of decay-causing bacteria in plaque, unprotected teeth and the right mix of carbohydrates like sugar left in the mouth — the means by which it occurs may be different. We even define tooth decay differently in children as Early Childhood Caries (ECC), "caries" the dental profession's term for tooth decay.
ECC highlights a number of cause factors specific to young children, such as: continuous use of a bottle or "sippy cup" filled with juice or other sweetened beverages; at-will breast-feeding throughout the night; use of a sweetened pacifier; or regular use of sugar-based oral medicine to treat chronic illness.
If you noticed sugar as a common denominator in these factors, you're right. As a primary food source for bacteria, refined sugar is a major trigger for the disease especially if it constantly resides in the mouth from constant snacking or sipping. In fact, it's the primary driver for a particular pattern of decay known as Baby Bottle Tooth Decay (BBTD). This pattern is specifically linked to sleep-time bottles filled with juice, milk, formula or other sweetened beverages, given to an infant or toddler to help soothe them through the night or during naps.
All these factors cause a cycle of decay. To interrupt that cycle, there are some things you as a parent should do: perform daily hygiene with your child to reduce decay-causing bacteria; reduce the amount and frequency of carbohydrates in the diet, particularly sugar; and protect the teeth by having us apply fluoride or sealants directly to the teeth.
Early tooth decay could affect your child's oral health for years to come. With a little care and vigilance, you improve your chances of avoiding that encounter.
If you would like more information on preventing tooth decay in children, please contact us or schedule an appointment for a consultation. You can also learn more about this topic by reading the Dear Doctor magazine article "Dentistry & Oral Health for Children."
By Heitke & Vu LTD
January 13, 2015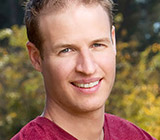 If you follow the hit TV reality show Amazing Race, you know that professional-hockey-playing brothers Bates and Anthony Battaglia won the $1 million prize in the latest globe-spanning competition. You may also have witnessed Anthony removing his false front teeth from time to time — like when he had to dive for pearls in Bora Bora. Since he plans to resume his sports career, Anthony wears a partial denture to fill the gap in his classic "hockey mouth." He has said that when he finally hangs up his skates, he will use some of his Amazing Race prize money to get new, permanent teeth. When it's time to get that new smile, Anthony, like many people, will have to choose between two good options for permanent tooth replacement.
The preferred option for most people is dental implants. In this system, tiny titanium posts substitute for the root part of your missing tooth (or teeth). These are placed beneath your gum line in a minor surgical procedure we perform right here at the dental office. The amazing thing about dental implants is that they actually fuse to your jawbone, allowing your replacement teeth to last a lifetime.
The titanium implant itself is not visible in the mouth; the part of an implant tooth that you see is the lifelike crown. Virtually indistinguishable from your natural teeth, the crown is attached to the implant above the gum line. Dental implants can be used to replace a single tooth, multiple teeth, or even all your teeth. You don't necessarily need one implant for every tooth because implants can support bridgework or even a complete set of prosthetic teeth.
The second-best option is a natural-tooth fixed bridge. In this system, we use healthy natural teeth on either side of the empty space left by a missing tooth (or teeth) as supports for one or more of the prosthetic teeth that will fill the gap. The downside is that in order to turn these healthy teeth into supports (which are referred to in dentistry as "abutments"), we need to remove some enamel and then cap them. This procedure can leave those teeth more prone to decay than they were before. But with regular dental exams and good oral hygiene on your part, bridgework can last many years.
Which system is right for you? That's a question we would be happy to help you determine... even if you haven't won a large jackpot or gone pearl diving in Bora Bora. If you've been looking forward to the day when you can have permanent replacement teeth, why wait? Contact us or schedule an appointment for a consultation. We will help you find your ideal solution to the problem of missing teeth! For more information, please see the Dear Doctor magazine articles "Dental Implants vs. Bridgework" and "Dental Implants: Your Third Set of Teeth."